November 25, 2008
By Scott Briggs
SnowboardReviews.com
Boston – The 2009 Capita Stairmaster snowboard is back for another season and in more demand than ever. The team at Capita has expanded the 2009 Stairmaster lineup to include 9 different sizes ranging from a mini 133 to a 156 wide board. This snowboard is designed in smaller sizes for those rider who want The a board that is easy maneuver around the mountain.
The Capita Stairmaster has three main features that make it stand out from the crowd; SS Core, Form 6 Glass and Extruded Base. The SS Core is designed to give you a consistent and stable feeling throughout the board while maintaining a lot of POP. The Form 6 Glass configuration is designed to let the Stairmaster initiate turns easier while maintaining the true amount of pop needed for a FreeStyle snowboard. This board is then capped with an Extruded Base, this base material is softer and easier to maintain than the sintered base.
Overall this is a snowboard that is perfect for the park and jib riders. When you are looking for a board that performs at a top level you are not going to find many that compete with the Stairmaster price.
Features of The Capita Stairmaster Snowboard:
True Twin Freestyle
Even Flex
Centered Stance
Radial Sidecut
Sidewall Construction
SS Core
4×2 Inserts
FOAM 6 Fiberglass Configuration
Extruded Base
Screened Base Graphics
Full Wrap Around Steel Edges
Perimeter Weighted Wet Hand Fiberglass Lamination
Capita Stairmaster from $318.95
May 20, 2008
The Capita Stairmaster Extreme is a park Snowboard that is limited produced by Capita.  This snowboard is a True Twin tip FreeStyle board that has the perfect amount of flex to really rip up the park.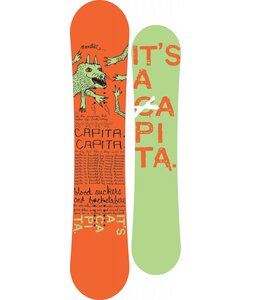 The 2007-2008 Stairmaster Extremes added a new dampening system to this snowboard to give it better impact resistance when landing off a jump, rail, box, etc.  The SS Select Core technology gives this board more reliability and stability while also allowing for a consistent flex throughout the board.   The Extreme also uses the Sintered 4000 speed base which allows for extended periods of fast rides
Overall base on performance this is a awesome snowboard for the park and job riders.  Then when you add in the price  you will see the value vs. performance of this snowboard is a 10.
Features of The Capita Stairmaster Extreme Snowboard:
Special Blend pre preg fiberglass configuration
Die cut sidewalls with dampening system
May 7, 2008
The Capita Outdoor Living Snowboard is a twin tip FreeStyle board that can rip the whole mountain. This board's improvements for 2007-2008 were inspired by Capita team rider Tyler Lepore. Tyler wanted to help create a deck that had more torsional stiffness than the year before to create a better carving ability for this board.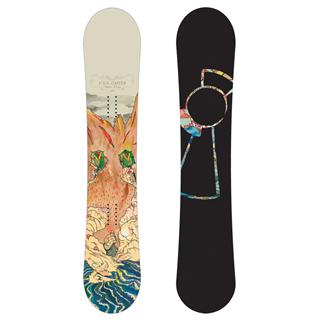 This Outdoor Living is a true twin tip, responsive board with even flex. If you are looking for a smooth ride and a board that is very durable on any condition then this is good board for you. Capita's technology with the radical sidecut and SS SELECT Core give you the "anytime, anywhere" performance reliability, making this is a true all-mountain, all-the-time board. The board also features a Sintered 4000 base which is the choice of most pro boarders, as if maintained correctly this is one of the fastest and most durable bases.
Key Features of the Capita Outdoor Living Snowboard:
Special blend pre-preg fiberglass
Sublimated diecut base graphics
Full wrap around steel edges