May 28, 2008
The Nitro Revolt Snowboard is one of the legacy Nitro Board and was designed for the all-mountain rider. The revolt is the type of board you an take all over the mountain and press it hard and it will perform.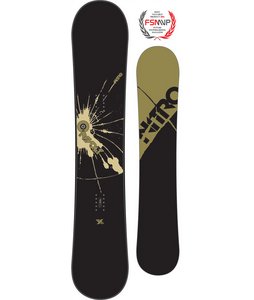 The Revolt is versatile snowboard that is easy to ride and to get better with. The snowboard features a Powercore to give the board the perfect amount of feel and flex, and a Progressive Sidecut that will make your turn initiation simple and with more control. The Optimal Matrix Laminate and the Sidewall construction provide this board strength, power, light weight, and solid edge control. The board is capped off with the fast Redline Base, this based is durable and easy to repair and maintain.
Overall this is board performs best as an all-terrain all mountain board, it is a decent performer in the park, but does not do well with Street.
Features of The Nitro Revolt Snowboard:
May 8, 2008
The 2007- 2008 Nitro Eero Heads Up Snowboard is second pro model for Nitro team rider Eero Ettala's and is his second pro model board. Eero wanted a board that could do it all so he took his two favorite boards the T2 and the Misfit to come up with the Eero Heads Up.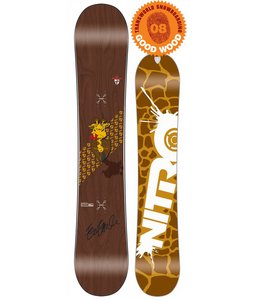 This Nitro Eero Heads Up is a twin tip, freestyle board that is super light. The core of this board uses the Powerlite construction to provide a balance light feeling from tip to tail. The board also features the S2 Dyneema Triax laminate and a Hi-Def sintered base to give the board snap and speed to help pullinf off the tricks in the park.
Even though this is all mountain board it excels in the Pipe and Park. For those riders that mostly jib, park or pipe you are going to love this board as it is light, poppy and fast so you can pull off back to back tricks.
Key Features of the Nitro Eero Heads Up Snowboard:
S2 Dyneema TRI-AX Laminates