September 11, 2011
By Scott Briggs
SnowboardReviews.com
If you have not seen The Art of Flight yet ,you have no clue what you are missing.   I am a fan of Lib Tech on Facebook and I kept seeing them talk about the movie and the upcoming premiers all over the country.  Then this past friday Lib posted that you could buy the DVD pack online or you could download the movie on itunes for $7.   After reading a few reviews I decided I needed to see it now, so 20 minutes later I  loaded it up to the ipad and with a beer in hand the adventure began.
Hands-down The Art of Flight  is one of the coolest documentaries I have seen on snowboarding or skiing in a long time.   The movie follows Red Bull and Lib Tech snowboarder Travis Rice travel around North and South American to some of the gnarliest backcountry boarding.  For those of you who have never seen Travis ride before, it will take 1 scene to show you how nasty this kid is…. this is nothing too steep or crazy that will hold him back.
My favorite part of The Art of Flight was when they decided to go back to Travis' home town of Jackson Wyoming.  Travis and his boys jump on some snowmobiles and travel out to some of Jackson Holes best backcountry riding spots.    In these scenes you get to catch Scotty Lago and Travis launch off a jump they made that sends them over and through some trees.   You will also catching an ugly scene where you see that even the pros take some bad spills.
Overall The Art of Flight is a must see before the 2011-2012 season starts.   If this movie does not pump you up to get riding this year you might as well retire from boarding and start skiing :-).
November 21, 2009
The 2010 Lib Tech MC Kink BTX snowboard is a freestyle board that is made for powder and jibbing.  When this snowboard was originally designed by Matt Cummins in the 80's he wanted a board that rode well in the powder and could handle jibbing off everything, that is how he came up with the unique kink shape.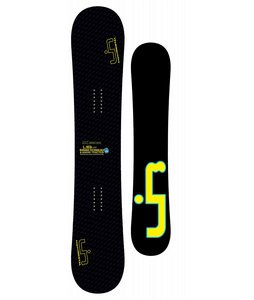 The Lib Tech MC Kink is all about the ease of ridding.  It features a tail that is curved up like a "kink", allowing the snowboard to smoothly float over everything.  This type of tip and tail also allow for a shorter board to be able to handle the powder and therefore allowing the board to be able to jib everything.
Features:
Kinky Banana Tech –  All about Control between your feet.
Magne-Traction – Make a snowboard feel like you are riding a skateboard.
Morning wood Core – A core that give you a ton of pop.
TNT Base – All about being super fast.
Overall this snowboard is made for the big boys.  Lib is producing some of the top boards on the market, so if you are looking to switch boards, give this one a shot….i don't think you will be disappointed.
Buy this Board:
Proboardshop from $518.95
The-House from $518.95
October 17, 2009
By Scott Briggs
SnowboardReviews.com
The 2010 Lib Tech Skate Banana BTX snowboard is back for another year and one of the hottest boards on the market.  Lib Tech is pushing to make their boards some of the best on the market and the Skate Banana BTX snowboard has already won the 2010 Transworld "Good Wood" award and the Snowboard-mag excellence in Board Design Award.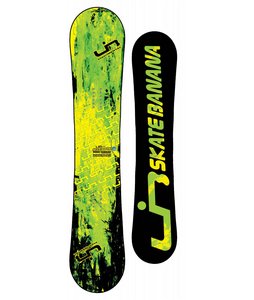 The Lib Tech Skate Banana BTX snowboard features the banana rocker between you feet to giving you a loose catch-free riding experience.  I think one of the biggest things you will notice with Lib Techs banana technology is the amazing control you can have over your board.  The Skate Banana BTX has many cool features to keep you wanted more like the Magne-Traction to provide a skateboard style riding experience  and the H-Pop Core giving this board a ton of Pop.
Overall the Lib Tech Banana Skate BTX snowboard is a fun freestyle board that can rip up the whole mountain…. the key feature that anyone who is a true rider will love is the control you are going to feel with this board.
Check this board out:
May 30, 2008
The Lib Tech TRS MTX Snowboard is from the Total Ripper Series of board that Lib produces, with the added feature of Magne-Traction. The TRS MTX snowboard is a FreeStyle twin tip board that was designed by team riders Jakob Wilhelmson, Eric Jackson, Sammy Lubke, and Martin Cernic.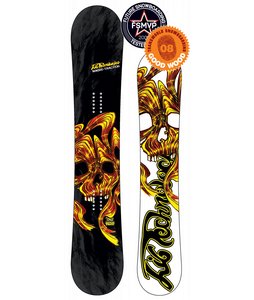 The board is constructed to be light weight, strong and have a ton of pop. Lib used their Correct Sandwich construction and H-Pop Core to make the board not only super poppy, but also to be light and have a low spin weight. The TRS MTX also has an Golden Fleece top to make sure this board was strong with pop. The board is then finished with their TNT base which is super fast and easy to maintain.
Features of the Lib Tech TRS MTX Snowboard:
Correct Sandwich Construction
May 9, 2008
The Lib Tech Youth In Asia Snowboard is a mid wide freestyle board, designed for those who love to ride the park all day long. Lib designed this board to be a little thicker than the average snowboard for those riders who wanted to press harder and not worry about the board snapping.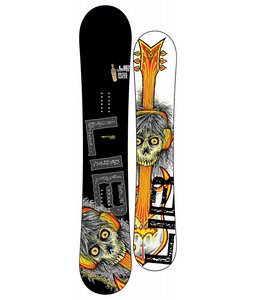 This board was constructed with a Correct Sandwich, Morning Wood Core, and Radical Sidecut to give you a board that is light, fast and smooth with a lot of pop. The Supersized Edges, Sintered Base, and Roll Bottom make for a great jibbing board as you can really hit the rails and boxes hard and not worry about getting hung up or beating up your base or edges.
Notes: Overall great for Jib and park rider. Even though we call this a light board, it is really heavier than some comparable boards as the construction is that much thicker. This board is no means heavy, but not super light.
Key Features of The Lib Tech Youth in Asia Snowboard:
Skid Plate Sintered Base Material