Burton Custom
June 2, 2008
By Scott Briggs
SnowboardReviews.com
Boston – The Burton Custom Snowboard is the ultimate FreeStyle Snowboard that is an awesome ride on the whole mountain. This is a twin tip board designed by team riders Mads Jonsson, Heikki Sorsa, and Mason Aguirre; these guys are constantly trying to evolve the benefits of FreeStyle boards.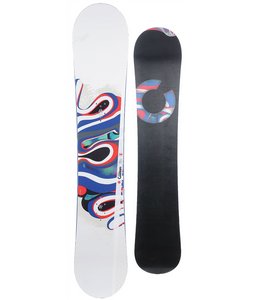 The Custom 2007-2008 Snowboard features a core made up of the Negative Core Profile, The Super Fly II and the Dual Zone EGD. The Negative Core Profile is designed to have thinner sections of core between the bindings so you have a softer feel to you board with more FreeStyle Flex and torsion. The Super Fly II Core places stronger and lighter pieces of wood across the board to give the board more snap and strength while also reducing the weight. Then the Dualzone EGD used the heel and toe to place the wood grain perpendicular to the rest of the core for a super edge hold.
The Burton Custom is made with a Traix Response Fiberglass and a Sintered WFO Vision Base to make this board have superior control, stability, and be super fast. This base is Burtons fastest the Sintered WFO Vision base, this base material comes pre-conditioned out the the box to fly past all other boards.
Overall this is a top board that almost all riders are going to love.
Features of the Burton Custom Snowboard:
Sintered WFO Vision Base
Super Fly II™ Core
Dualzone™ EGD™
Carbon I-Beam™
Triax™ Response Fiberglass
Infinite Ride®
10:45™ Sidewalls
Pro-Tip™
Negative Core Profile
Increased Waist Width [158cm and Longer]
Directional Shape
Comments