K2 Jibpan 2009
February 16, 2009
By Scott Briggs
SnowboardReviews.com
Boston – The 2009 K2 Jibpan is an all mountain jibbing snowboard made to rip up the whole mountain.  This is the board for the rider who loves to treat the whole mountain like a park…. instead of a rail you will try to grind a fallen tree.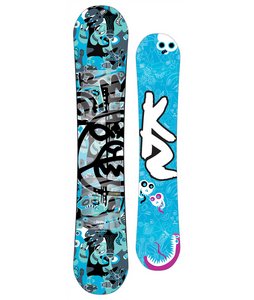 The K2 Jibpan is designed after the K2 WWW which is the brands top Jibbing snowboard.  This K2 snowboard seems to have a good amount of pop will still having a forgiving flex and a solid feel throughout the board.  When ripping down the hill on this board you are not going to feel that normal vibration chatter that you may be used to, making this board feel comfortable and in control at all speeds.
Overall the K2 Jibpan is a fun All Mountain snowboard that you are going to enjoy tearing up the whole mountain.  K2 has done a solid job in making a smaller board have the stabilty and control of it longer brothers.
Features of The K2 Jibpan Snowboard:
NEW Jib Tip
NEW Twin Tip Hyper Progressive
WH4 Core
NEW ICG 20 top/Triax Base
Torsion Fork – Carbon Matrix II
4000 Sintered Base
Buy the K2 Jibpan:
ProBoardShop from $379.95

The-House from $379.95
Comments