Forum Destroyer 2009
August 18, 2008
By Scott Briggs
SnowboardReviews.com
Boston – Forum has brought back the Destroyer for 2009 to show that it knows what riders want in a FreeStyle snowboard. This snowboard is considered by some as their benchmark for progression FreeStyle riding. The board is a true twin tip making it a FreeStylers dream for hitting tricks no matter the condition or terrain.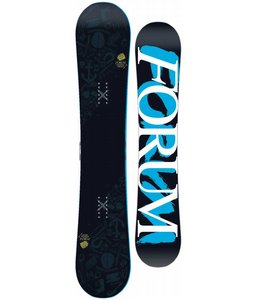 The 2009 Forum Destroyer brings back all the features of the 2008 snowboard giving you a deck that is snappy and stable providing you a great freestyle riding experience. The combination of the Super Gnar LE core the the Light Triax Laminate give you a snowboard that is strong, light and have a ton of flex and pop.
Overall FreeStyle riders of all levels will like this snowboard.
Features of The 2009 Forum Destroyer Snowboard:
Super Gnar LE Core
Light Triax Laminate
Fluid Base
Twin Board Shape
Twin Core Profile
Comments