March 29, 2009
By Scott Briggs
SnowboardReviews.com
Boston – The 2009 Arbor Del Rey Snowboard is a solid built all-mountain free-style snowboard.  This snowboard is built for the rider that loves to rip it all from the top of the moutain to the park.
The Arbor Del Rey is known by some as a park killer, but this board is truely a great free-style ride.  Arbor made this board with a progressive sidecut which makes turning that much easier that any rider with notice the drastic difference.  Another beauty of the sidecut is that you will notice that the snowboard has a stable feel at all speeds while reducing that annoying chatter some boards give off while carving at high speeds.
Top Features:  Full Wood Top Sheet,  Poplar Wood Core, Progressive Sidecut, ISO 2000 Sidewall, Biax Over Biax Glass and much more..
Overall the 2009 Arbor Del Rey is a great board at a great price.  We feel this snowboard is geared to intermediate and advanced riders.
Compare prices on  the Arbor Del Rey:
ProBoardShop from $299.95
The-House from $299.95
Evogear from $222.90
January 17, 2009
By: Scott Briggs
SnowboardReviews.com
Boston – The 2009 Arbor Element Snowboard is back for another year and in my opinion is still the best looking board out there.  Every rider will tell you it is all about performance, but no one is going to buy a board that does not have a cool design or color that you like.  For those that have never rode the Element before this is consider one of the ultimate all mountain boards that can truly do it all.  You could be blasting though the trees in and the am and them ripping in the park after lunch and you will not see a difference in performance in this board.
The 2009 Arbor Element is an all-mountain board that has super edge control and amazing turning ability. You are going to notice that when the conditions are a little crusty, icy or hard that this boards edges are not going to fail on you.  At top speeds on this board you will feel comfortable turning and carving and not have that worry of catching an edge or taking to long to make that turn initiation.  The last thing to know about this board is that it is really light and durable.
2009 Arbor Element from $499.95
May 17, 2008
The Arbor Formula Snowboard is a fun to ride all-mountain board. The Formula is a smooth ride that you will find is fast and easy to carve. If you are the type of rider that loves to cruise the mountain from top to bottom you will love this board.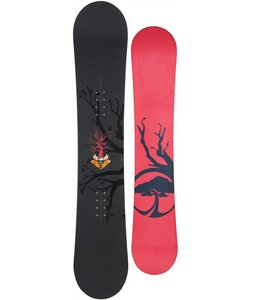 Arbor designed this board with a wood core and koa wood drop-in to make it not only light but very strong. The Sidewall-ISO 2000 technology provides you durability and enhanced edge control, while the Progressive Sidecut gives this board more speed and landing stability.
Overall this is a durably fun board that you will be able to keep for a few years. The base of this board was made so that it will be very easy to repair year over year.
Key Features of the Arbor Formula Snowboard:
Progressive (Tri-Radial) Sidecuts
May 4, 2008
The Arbor Element Snowboard is hands down one of the best looking boards on the market. The wood grain top is a 10 in style right out of the box; the top is made of Koa wood the same wood used by the Polynesians to make the original surfboards. For those surfers who like to rip on the snow in the winter you are going to love this board as soon as you see it. Outside of being a great looking board you are going to find this to be a fun board that easily transitions between mountain conditions. One minute you could be cruising down the deep powder to then landing a big air in the park and you will not notice a difference in the control of this board.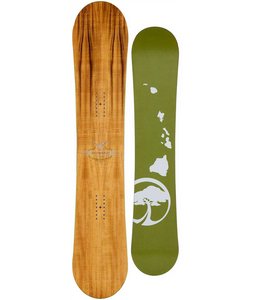 The Element is an all-mountain board that can be used on any condition, it has a progressive sidecut for easy turning and high-speed control. They key to control on this board is that is holds a solid edge, removing the fear that at top speed that this edge is not going to hold. Like other boards the core of this board is made with a material that makes it ultra-light weight to provide more speed.
The 2007/2008 Arbor Element's balanced design combined with the edge control truly give you an all-around board that can ride the whole mountain. With any snowboard you want lightness for speed and then a combination of durability and stability for control. Arbor has done a solid job with the Paulownia Wood Core to create a light and fast board, then P-Tex sidewalls and Progressive sidecut give you the durability and stability for initiating easy turns, great edge control, speed, and smooth landings.
Key Features of the Arbor Element Snowboard:
Full-Length Wood Top sheet
Progressive (Tri-Radial) Sidecuts