Burton Custom X 2009
August 11, 2008
By Scott Briggs
SnowboardReviews.com
Boston – The 2009 Burton Custom X is back for another season to no ones surprise. Some consider this one of the best snowboards on the market, but Burton can not stop perfecting this snowboard. The 2009 Custom X features the Infinite Channel system, allowing the easiest most adjustable mounting for your bindings. The Channel is compatible with all the Burton bindings and truly allows an easy way for you to constantly tweak your settings until you find the ultimate position you want for rinding.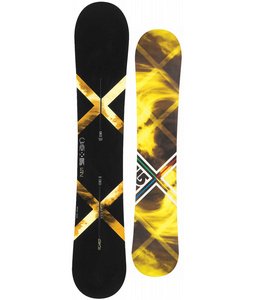 The Burton Custom X is a top of the line all-mountain FreeStyle snowboard that is a lot of fun to rip up the whole mountain. The Custom X features the stainless steel pressure distribution edges with grip and rip tune to give you the perfect grip whether you are in deep powder or ice. These edges help make you feel in total control in all conditions or terrain.
Also new to the 2009 Custom X is the Pro-Tip, a tapered thickness in the tip and tail that dramatically reduces swing weight. The reduced swing weight allows you to turn the spin tricks a little faster.
Features of the Burton Custom X Snowboard:
Infinite Channel System
Directional Shape
Flex: Twin
Sintered N2O WFO Vision Base
Dragonfly Core With Multizone EGD And Positive Profile
New Carbon Vaporskin With Triax Response Fiberglass And Carbon I-Beam
Slantwall
Stainless Steel Pressure Distribution Edges With Grip And Rip Tune
Pro-Tip And Infinite Ride
Comments