Arbor Formula Snowboard
May 17, 2008
The Arbor Formula Snowboard is a fun to ride all-mountain board. The Formula is a smooth ride that you will find is fast and easy to carve. If you are the type of rider that loves to cruise the mountain from top to bottom you will love this board.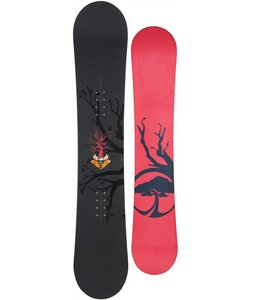 Arbor designed this board with a wood core and koa wood drop-in to make it not only light but very strong. The Sidewall-ISO 2000 technology provides you durability and enhanced edge control, while the Progressive Sidecut gives this board more speed and landing stability.
Overall this is a durably fun board that you will be able to keep for a few years. The base of this board was made so that it will be very easy to repair year over year.
Key Features of the Arbor Formula Snowboard:
Progressive (Tri-Radial) Sidecuts
Comments